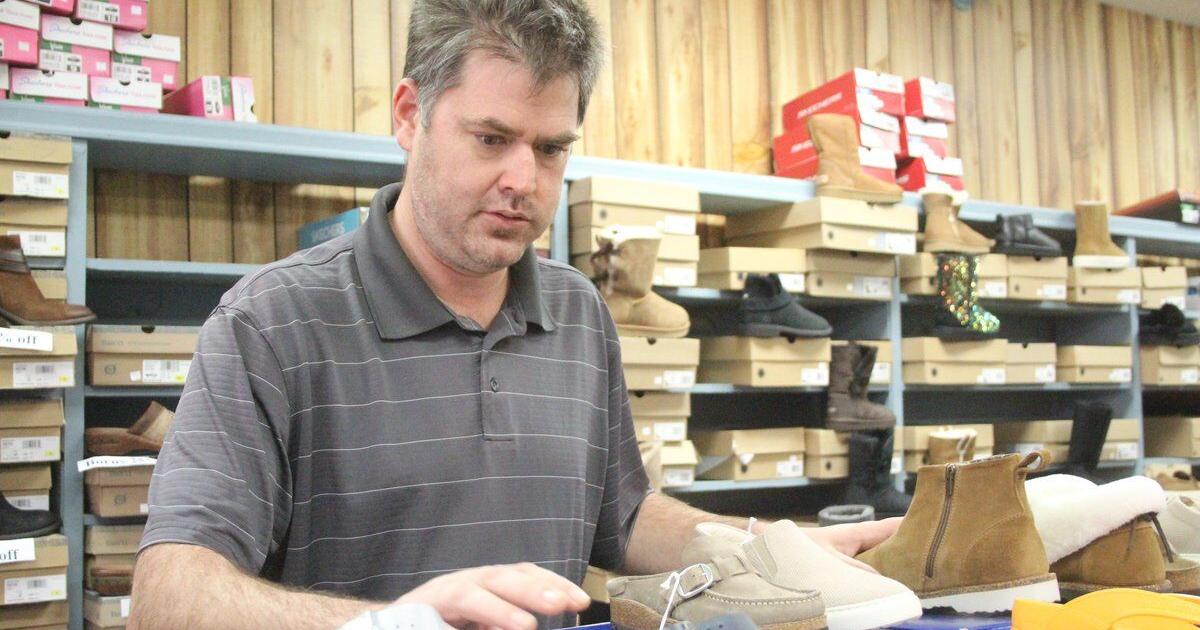 COVID-19 continues to impact local businesses, with some stores facing merchandise shortages and employees falling ill, in addition to a normally slow post-holiday time of year.
When workers test positive or are exposed to COVID, business owners need to find additional help or, in some cases, briefly close their storefronts. At Beautiquey in downtown Tahlequah, employees contracted or were exposed to COVID, forcing owner Bryn Smith and employee Diana Gordineer to work overtime.
The biggest problem, however, was getting inventory. Smith said the store was cleaned up over the holiday season and delays in receiving new merchandise went from a week to almost four or five weeks.
"It's been that way for everyone – our suppliers, our manufacturers, they're all impacted by it," Smith said. "There was an order I was supposed to receive the first week of January, and we're almost out of clothes in that queue. Supposedly it's getting ready to ship, so best case scenario at this time is still a week.
Drew Felts, owner of Felts Shoes, said it was slow this month, but added that January was still slow.
"It's slower than last year, but last year we also had COVID," he said. "So is it slow because of COVID, or is it slow because people don't have money? I do not know. I think here in the next week or two you're going to start to see businesses getting busier and busier, because people are starting to get their tax money back.
The pandemic has forced many large companies to close factories, which has created problems for smaller companies like Felts. For months, around 200 factories in Vietnam that make sportswear for Nike have been closed until the end of 2021, so Felts said it could be July before he receives any more Nike shoes.
"So we're buying more from other brands to try to get the inventory, but young people still like Nike," he said. "So it will affect the younger generation more than older customers. Nike is the biggest, but all brands have problems. »
Too Fond of Books had to close for a brief period, moving its operations to the sidewalk only. The store is back to normal business hours, but employees are keeping tabs on the Omicron variant as it continues to spread through communities.
"A small business has a small staff, so when one of us goes down with COVID, everyone has to come together and pull that other member's weight," said manager Daniel Tye. "Both of us, the managers, contracted COVID, and then there was also the illness in the owners' family."
Merchandise has also been an issue for the downtown bookstore. Tye said he has seen delays in the delivery of popular books, especially anime and manga books.
"There are many reasons for that – a ton of Americans have gotten into manga, because it's the new thing to read right now," he said. "Warehouses have to pay employees more to keep them staffed and then I think Omicron is spreading across the United States and people are out of work so I think that's causing delays in the transportation industry ."
The River Brewhouse, operated by the United Keetoowah Band of Cherokee Indians, announced its permanent closure last week. The decision was due to financial difficulties associated with COVID-19, according to Woody Anderson, executive director of the UKB board.
"We launched the business in late 2020, around the time COVID-19 hit, and it's been extremely difficult to retain staff and deal with the other challenges this pandemic has presented," Anderson said. "The Board of Directors and management wish to thank the people of Tahlequah and beyond who have come to the brewery."
The board and tribal leaders are reportedly exploring the next phase of operations for the building next to Walmart. Anderson said the tribe is developing a long-term strategic plan for the property that will benefit the UKB and the Tahlequah community.