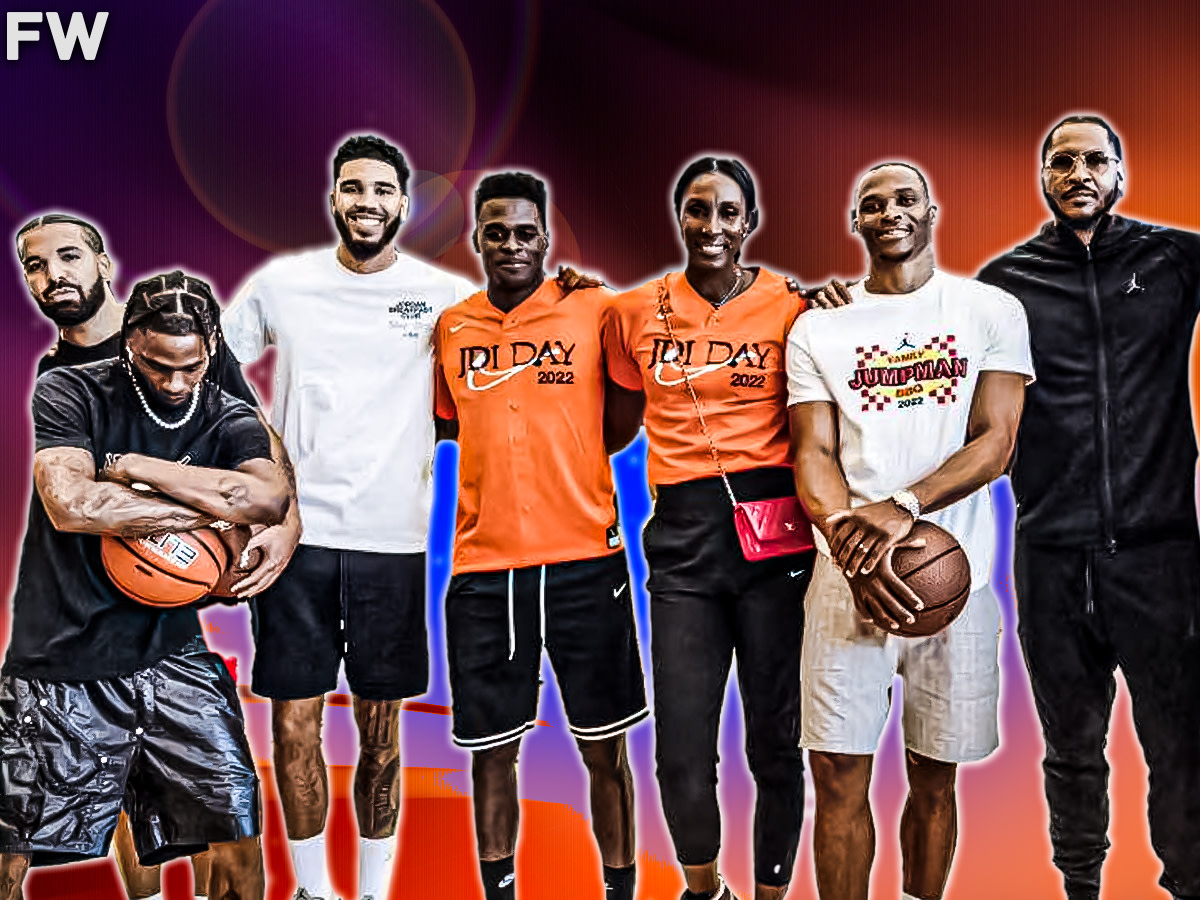 NBA players are often spotted hanging out with other celebrities. They can be seen hanging out with fellow gamers, sometimes rocking with rappers, kicking with actresses, and more.
In the past, we've seen how some players have come together and created legendary images, showing a lot of quality in a single image. These encounters have given us incredible photos, like when Dennis Rodman got together with Mike Tyson or when Michael Jordan was photographed with Muhammad Ali.
However, there is no doubt that the greatest photo of all time involved Jordan, Kobe Bryant, Carmelo Anthony, LeBron James, Moses Malone and Cynthia Cooper-Dyke. We've seen more photos after that, but this one has a special place in fans' hearts.
---
Jayson Tatum, Russell Westbrook and Carmelo Anthony pictured with Drake, Lisa Leslie and Travis Scott
Every once in a while we see a host of celebrities sharing the same stage, posing for a photo and getting an amazing result. That's what happened when Jayson Tatum, Russell Westbrook and Carmelo Anthony all came together for Nike's Just Do It Day festivities at the company's headquarters in Beaverton, Oregon.
The giant corporation had many reasons to celebrate this week, including the opening of the all-new 'LeBron James Center for Innovation'. Not only did LeBron go to Beaverton this week, but these three superstars and other celebrities did too. A photo shows the NBA star trio with WNBA legend Lisa Leslie and rappers Drake and Travis Scott.
It is surely a beautiful photo, but it was not the only one that we could see. Drake took to Instagram to share more photos from the event, even casting Jayson Tatum in one.
These characters have a lot in common, namely their desire to improve and all the talent they have shown over the years. This has got to be one of the best pictures of the year and fans really loved it.