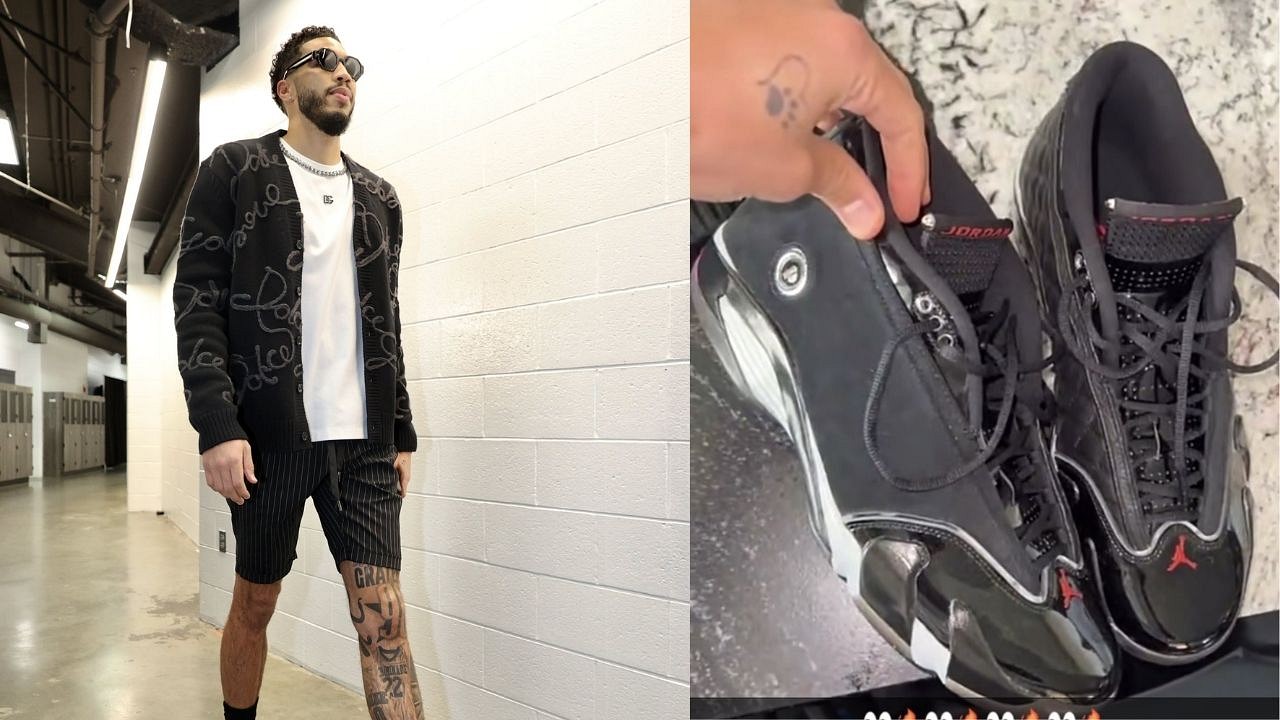 Jayson Tatum may be Jordan Brand's signature athlete – that doesn't mean he has good shoes
Since the Air Jordan 17, Jordan Brand has not made good sneakers for the public. They made a slight resurgence when they made the 34, but that was it. It's been 19 years and no one, not even JB athletes, has good shoes. Jayson Tatum seems to be the face of the brand, but even he hasn't had success so far.
MJ got his Ferrari 355-inspired Model 14, and JT seems to have a Mustang-inspired one. Only it looks like absolute trash. How can such a bad representation be made from such a beautiful inspiration of a car? Nike and JB dropped the ball on this design, doing Tatum wrong.
The Mustang is such a beautiful car – a classic American muscle. Nothing about this shoe, in particular, says Mustang, American muscle, or even good design. They look like cheap plastic versions of the Ferrari 14s you might buy in Thailand.
It's not all "Back to the Future," where people wear lace-up shoes and ride pink hoverboards. Oh wait, that happened 7 years ago.
Read also : "Jayson Tatum, what does this mean to you?" : Celtics star took on Kobe Bryant's challenge as he exploded in Game 6 to force a Game 7 against the Bucks
Jayson Tatum arrived in an Air Jordan 14 PE inspired by his classic Ford Mustang. 🔥🔥 pic.twitter.com/mdNNjiRqJc

— Nick DePaula (@NickDePaula) April 21, 2022
Jayson Tatum hopes to play in his first NBA Finals – let's hope Jordan Brand gets him some nicer shoes then
At 24, Jayson Tatum may be ready to make his first Finals appearance. He's been in the league for 5 years now and is ready to step up to the big leagues. After beating the defending champions, he can perhaps lead the Celtics to glory.
UGLY

— shadygoncray (@shadygoncray) May 19, 2022
These make the KD14s look pretty 🤧 https://t.co/WgfIIFM5mu

— Spam (@warriors4ly) May 19, 2022
But not with shoes that look like this. How would he look as he plays after every game while wearing something direct from Walmart?
Jayson Tatum arrives in his Mustang-inspired AJ 14 PE: pic.twitter.com/Z8C3HNM3Mx

— Nick DePaula (@NickDePaula) April 21, 2022
I can't think of a reason these shoes even exist. Even though they were prototypes, why did Tatum approve them? Just because there's Deuce on them, he had to say yes.
I know you wanna walk with a bear trap on your feet

— Brolic Beamerson (@philliploya) April 21, 2022
Zion Williamson had his collaboration with Naruto, it was a flop. They should learn at some point that sneaker design doesn't have to be futuristic, it just has to be good. To learn The Hatfield Handyman and how he picked up Michael Jordan to stay with Nike. How not to learn from this fiasco and ask Tinker for some pointers?
Also read: "Kobe Bryant spoke s* in my language! ": When the Black Mamba heckled Luka Doncic in the middle of a match