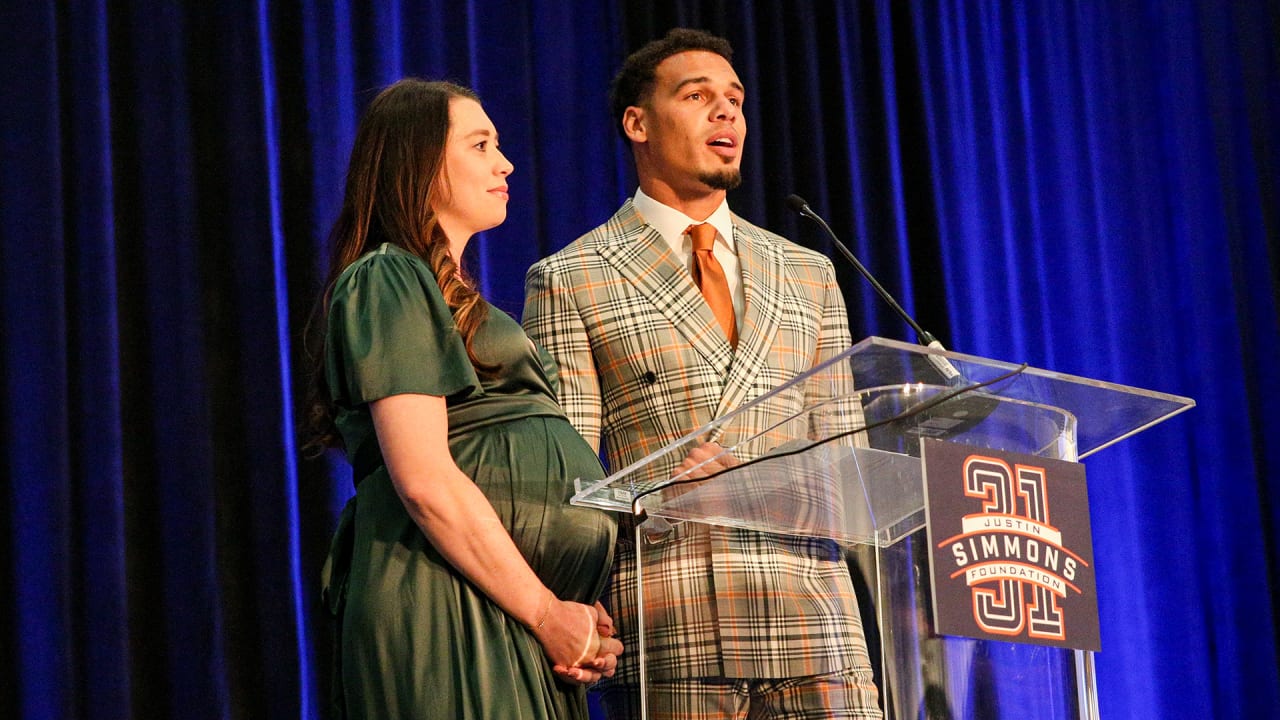 Although the event took place the day after their prime time game on "Thursday Night Football", many of Simmons' teammates came to the event to support him and the foundation. Cornerback Pat Surtain II, outside linebacker Bradley Chubb, running back Melvin Gordon III, left guard Dalton Risner, defensive lineman Mike Purcell, kicker Brandon McManus, wide receiver Tim Patrick, tackle Calvin Anderson, safety PJ Locke, guard Netane Muti and defensive backs coach Christian Parker were in attendance and many of them helped raise funds for Green Valley Elementary's new playground.
There were plenty of other ways the players could have chosen to pass the mini-bye, but Simmons attributed the team's high turnout at his event to the close bond they have on and off the pitch.
"It means a lot," Simmons said. "It means the world. I'm still a firm believer [that] you really see the true mark of what you do and how you do it by how you inspire others. The fact that my teammates come out and support the different things that we do, and not just my event, but other teammates' events – a bunch of guys were at the Dalton event, and I know "B-Mac" [McManus] doing a great job in the community, a bunch of guys go about their business, Kareem [Jackson], I can go through the list – seeing guys supporting each other shows how tight-knit the guys really are in the locker room. For a company that a lot of the time can be a lot about "me" and being selfish, it's really cool to see that we have a group of guys who are selfless, give their time and support each other. each other. It means the world will see them here."
The Broncos players weren't the only special guests in attendance; Simmons hosted young people from the Denver Broncos Boys & Girls Club, an organization he works with frequently, to join in the festivities. The kids were able to hang out with Simmons and the other Broncos players, enjoy the meal, and receive a check from Simmons for the Boys & Girls Club.