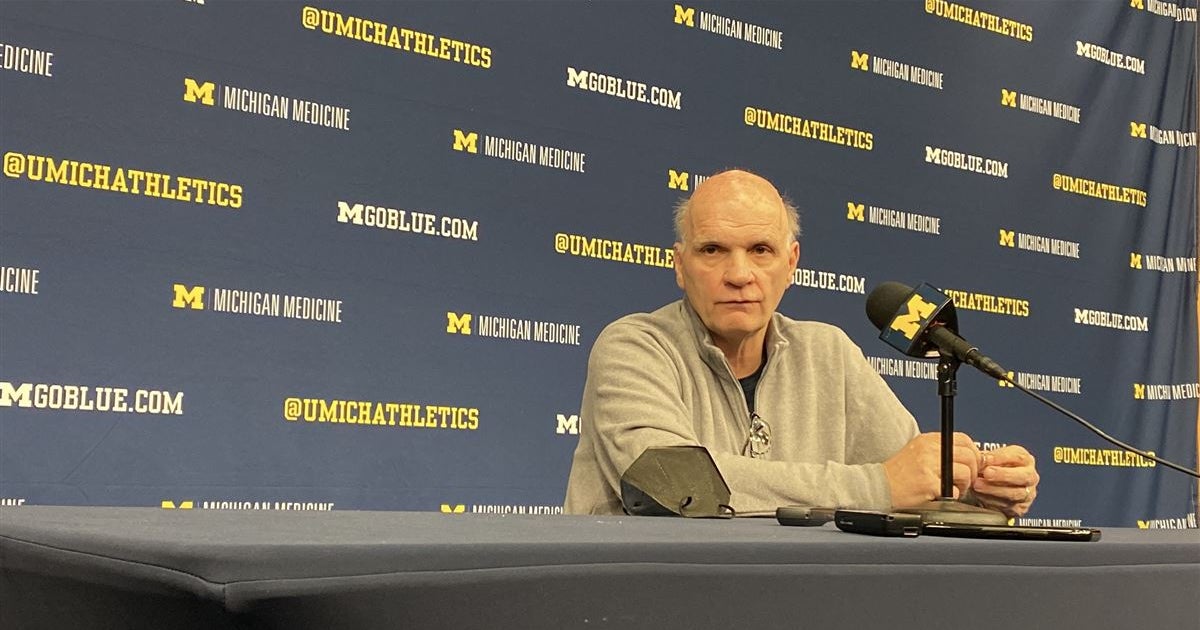 ANN ARBOR, Mich. — Phil Martelli had nothing but praise for the coaches and players of Michigan's men's basketball team after a 71-62 win over Rutgers on Wednesday night at Crisler Center.
The Wolverines won despite playing shorthanded. Moussa Diabate and Terrance Williams II were serving their one-game suspension following Sunday's postgame bout with Wisconsin, and Martelli was filling in as head coach for Juwan Howard.
Michigan pulled out in the second half, posting a 21-point performance from Caleb Houstan and a double-digit score from three other starters to victory.
"It was about representing their families. It was about representing Michigan, and it was about representing their teammates. And I give them five stars, every single one of them, for the way they played." , Martelli said.
Here's everything Phil Martelli said after Michigan's win over Rutgers:
Opening speech by Phil Martelli
I'm not one of those "Aw, shit", you know, that kind of thing. But I'm here to tell you Saddi Washington and Howard Eisley just coached their butts. I knew when I spoke to many of you yesterday that I was confident I could handle a game. These two guys, just amazing. I told the Big Ten network and I'll tell you the same thing: what you see there are two future head coaches. America needs to know that. America needs to know that.
When I spoke to Juwan Howard last night he said, 'I feel good. I have the best coaching staff in America. And again, I get it, you know. It's a story, my whole journey. But it was Saddi Washington and Howard Eisley and then these young guys.
Before they went on the pitch, I asked them to play hard, play smart and play together. And they played together. They were connected, 15 in number, not just because of what you saw on the floor.
Think about it: Moussa Diabate and Terrence Williams played the scout team. And they weren't halfway into it. Over here, you're 1m20. Your feet and your hands are in it, or you are not there.
This victory was due to the character that Juwan Howard insisted that we recruit. I am honored to serve, and to serve with Saddi and Howard and Jay Smith and Chris Hunter.
You know, everyone did their thing. Everybody's been doing their thing, and not just for those 40 minutes but for whatever now – 72 hours, 80 hours. I don't know, but these guys deserve match points and letter jackets or whatever you give them.
The story continues below.