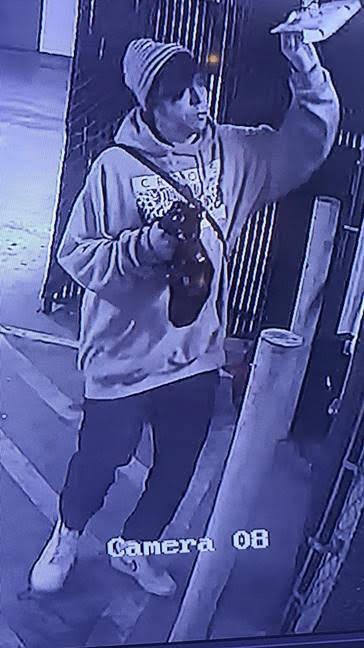 An iPad and other items were taken from a parked car earlier this week, but police have a picture of the suspect they hope someone will recognize.
Kamloops police are hoping someone can identify a man filmed downtown smashing a car window to steal items inside.
On Monday (October 18), police were made aware of the theft reported on Monday (October 18) that an iPad and other items were stolen from a truck, after someone smashed the driver's side rear door.
The vehicle was parked in a parking lot in the 200 block of Lorne Street.
"CCTV captured a suspicious image, which we are releasing to the public in the hopes that someone will recognize it and help us identify it," Const said. Crystal Evelyn said in a police press release.
Police are also warning against buying used tools and electronics as an item like this iPad could easily be sold to someone else.
"Take steps to confirm their origin to avoid ending up in possession of stolen goods," said Evelyn.
However, police did not say whether the specific items taken from that vehicle had in fact been stolen.
The suspect is described as a man who wore a loose light colored hoodie and striped couple, dark pants and light colored Nike shoes.
Anyone with information relating to this investigation is asked to contact the Kamloops RCMP at 250-828-3000 and the reference 2021-36655.