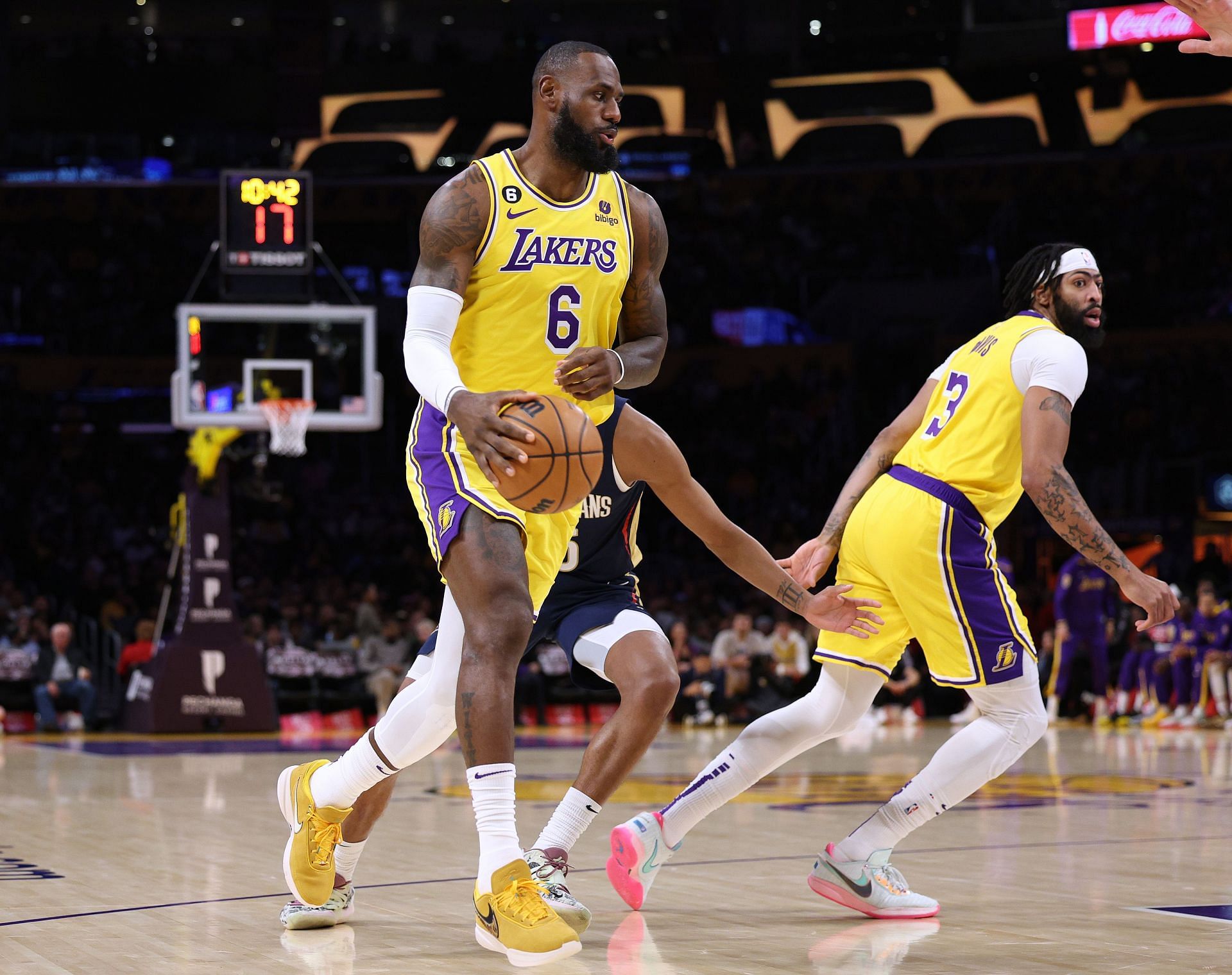 LeBron James starred in "Space Jam: A New Legacy" in 2021. The LA Lakers forward wore special shoes in the film, and these shoes were later made available for purchase.
The sequel to Michael Jordan's legendary 1996 film was not well received by critics or fans. Many believe the film should never have been made because it was a box office disappointment.
While the movie may not have made a lot of money or become a classic, LeBron still made the most of it. The four-time NBA champion used "Space Jam: A New Legacy" to promote his new shoes, which looked amazing.
---
What shoes did LeBron James wear in 'Space Jam: A New Legacy'?
In the first "Space Jam" movie, Michael Jordan wore his amazing Jumpman shoes. More than two decades later, LeBron James debuted his new shoes in his own Looney Tunes movie.
The basketball superstar wore several pairs of shoes in the film, but the Nike LeBron 19 "Space Jam" shoes were the most prominent.
With orange, red and blue colors, the shoes look great. Unlike the movie, the Nike LeBron 19 sneakers received mostly positive reviews. The "Tune Squad" colorway, shown in the image above, was used throughout the film.
You might be interested in reading: Photos: Nike releases LeBron 9 Low in collaboration with Liverpool FC
Nike eventually released more colorways for the shoe. One of the first colorways to be released was called "Sweatsuit" and it features a semi-translucent mesh upper that reveals maps of Nike World Headquarters and the Warner Bros lot.
Interestingly, even the cartoon version of LeBron James wore these shoes in the movie. However, this version of the player rocked his shoes in an all-red colorway, which is not the colorway that was released.
In addition to his new shoes, the four-time MVP and the other actors in the film wore several other shoe designs.
---
Other shoes worn throughout the film
james lebron had several versions of himself throughout the film. Apart from his adult and cartoon version, we also saw a young LeBron wearing Nike Air Max Uptempo 95 shoes.
Later, the basketball superstar was spotted wearing Air Force 1 shoes, just before he was sucked into the Serververse.
You might be interested in reading: How is LeBron James associated with Fortnite? Here are all the details on the LA Lakers star's connection to the popular video game
As for her co-stars, they wore many different shoe designs. LeBron's sons in the film wore futuristic looking Air Zoom Generation, Air Max 2 and Air Flightposite shoes.
WNBA star Diana Taurasi wore LeBron 16 shoes, while Anthony Davis wore Kobe AD PE.
Interestingly, all of the characters in the movie wore Nike shoes. However, this is not at all surprising given that James has a lifetime contract with the famous shoe company.